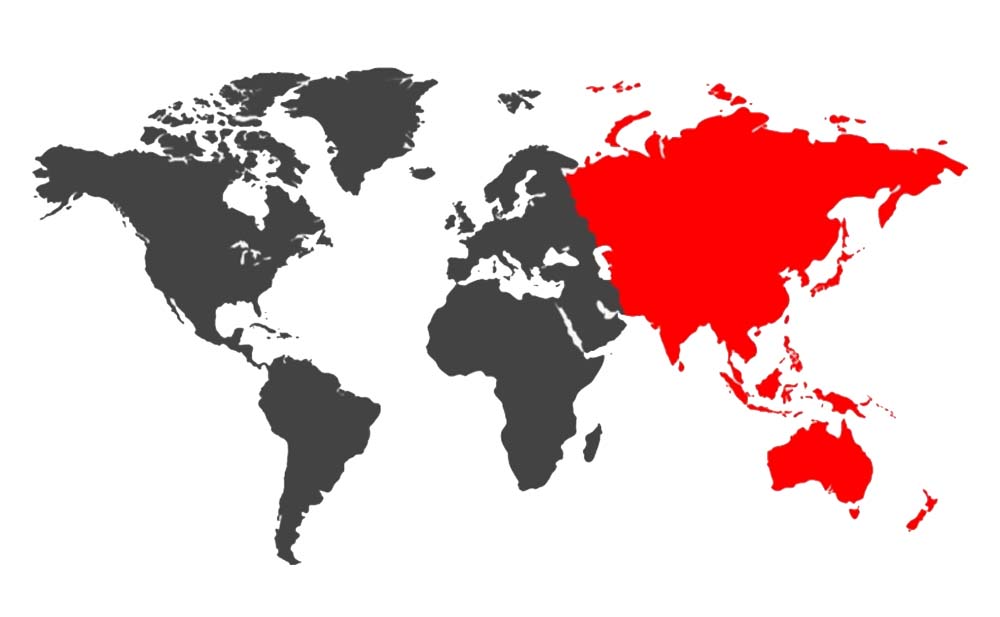 MUELLER ELECTRIC-CHINA
6th Floor, Bldg-3, No. 1295 Xin Jinqiao Rd.
Shanghai, China P.C.:201206
Phone: +86 185 1626 6177
WHO WE ARE
Mueller Electric is a global supplier of quality electric and electronic components in business since 1908.
A BRIEF HISTORY
The story of Mueller Electric began in North America more than 100 years ago with one man's idea to create a device to establish temporary electrical connection. Electrical engineer, Ralph Mueller, recognized the need to invent such a component and did so in 1908. What he originally called the "Universal Test Clip" is now known all over the world as the crocodile clip (or alligator clip) and is used for a variety of purposes including establishing electrical connection, electrical testing, electrical grounding, creating ciruits and holding items in place.
INDUSTRIES SERVED
In the years shortly following its invention, the crocodile clip quickly gained notoriety and was soon used in just about every industry imaginable.
Industries where the crocodile clip was used and its applications:
Electric Companies
Used for electrical testing and elecrical grounding
Automotive Industry
Cadillac Motor Company-Used in electric self starters for vehicles. Motorcycles-Used to charge batteries
Military & Defense
Used in all 4 branches of the U.S. Millitary during WWII for vehicles
Transportation
Airplanes-Used on airplanes for electrical grounding when refueling.
Railroads-Used for electrical grounding on tank cars to prevent combustion of flammable liquids
Welding
As with railroads, clips are similarly used for safety for grounding purposes when welding
Telecommunications
Clips were used to power battery-operated consumer radios
Medical
Used for electrical grounding during operations and surgeries to prevent any dangerous static buildup that might be flammable with anesthesia
GOING GLOBAL
Today Mueller Electric carries the largest selection of crocodile clips in the world.
What once started with a simple crocodile clip has now branched out to include other electric and electrical parts that make up 12 product lines and more than 3500 components. In addition to the headquarters based in the United States in Akron, Ohio, Mueller Electric has gone global with office locations in Shanghai, China and also in England as part of the United Kingdom.
Here is a list of product types available through Mueller Electric and links to menus for each of them:
Crocodile Clips
Test Leads
Insulators
SMAs
Wire / Bulk Cable
Connectors
Instrumentation Cables
Cable Lugs
General Grounding Cables
Kits
Protective Grounding Cables
Accessories
THE MUELLER LEGACY/TRADITION/PHILOSOPHY
Since the company's beginning in 1908, the Mueller Electric name quickly became equal with value, integrity and dependability. More than a century later, the Mueller brand is still strongly identifiable with these terms and remains centered on the same high standards with which it was founded.
CUSTOM ORDERS
Mueller Electric is proud to offer customized solutions for your specific electric and electronic needs. We strive to assist our clients by creating unique solutions tailored to fit individual needs and are especially pleased to do so during a time when many ther copanies have done away with custom orders. If by chance you don't see what you are looking for in our extensive product menus, please feel free to contact us to see what Mueller Electric can do for you. One of our knowledgeable staff members would be happy to consut with you and come up with a solution tailored just for you!
WHERE CAN YOU BUY MUELLER ELECTRIC PRODUCTS?
Click here to find which distributors near you carry Mueller Electric products!
For more information on Mueller Electric's crocodile clips, their uses and history, check out The Complete Guide To Clips.
"Where electric current flows you will find Mueller clips serving mankind,"
- Ralph S. Mueller, inventor of the crocodile clip