"The Call Before You Dig Guys"
Mueller has long supplied the underground line identification industry with sensing leads both new and refurbished. Mueller prides itself on its quick turnaround time, competitive pricing, and quality parts. Mueller fits the underground line identification industry market due to our large selection of sensing leads for Radiodetection, Rycom, Pipehorn, Metro Tech units and more. Our capabilities and huge inventory give us the ability to meet any customer requirement no matter how specialized it is.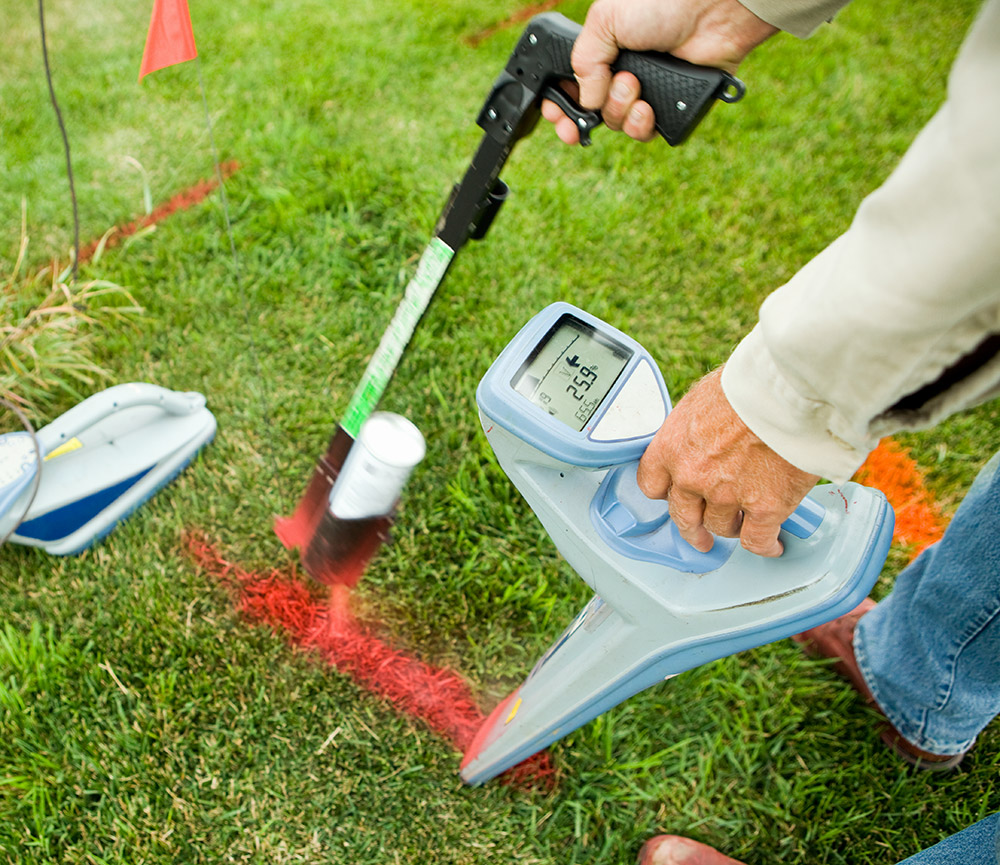 Mueller sensing leads are offered in a wide range of configurations perfect for any identification application. We offer sensing leads used for detecting gas lines, telecom lines, standard line detection (all lines, gas, telecom, cable, power, etc.) with coil cords (three lengths) and 10 ft., 20 ft. or custom length straight leads. All come with specialized strain reliefs at the plug to resist against breakage when storing.
Providing technicians with working sensing leads can be an underground line identification company's worst nightmare as many of the leads last only a few days. This causes the company to constantly buy new leads and with a fleet of 100 or more replenishment costs can add up in a hurry. Mueller has been able to help reduce costs two different ways. First, on ALL leads, a strain relief is used where the cord enters the plug which has significantly reduced breakage when the lead is packaged. Second, a coiled cord option is available so leads can be pulled without breaking and can coil up easily thus reducing the possibility of being run over and severed. Three, Mueller does do refurbishments which save as much as 60% or more on the price of new sensing leads. The savings has been witnessed by several larger firms in this industry and the list of savers is continuing to grow.