Mueller has a long history of supplying mission critical components to the Army, Navy and Air Force as well as all branches of the U.S. Military either direct or through the Defense Logistics Agency. Mueller's products are used to provide long lasting durable solutions, providing the U.S. Military personnel with materials they can count on in any application whether abroad or here at home. Additionally, government contractors have also enjoyed the benefits of utilizing Mueller's standard products as well as custom solutions to fulfill a wide range of critical requirements.
Providing the U.S. Military and defense contractors has been a source of pride for Mueller since World War 2, and along with that comes a wide range of products ready for purchase that correspond to National Stock Numbers.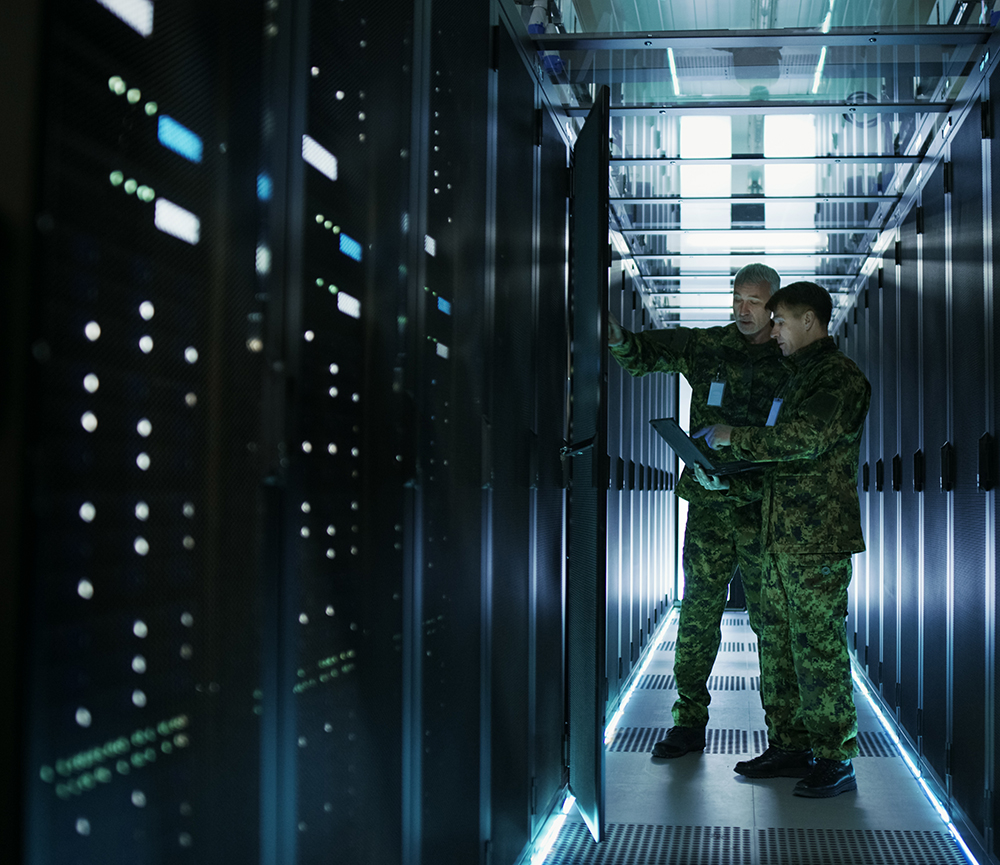 Mueller provides over 670 items that have direct correspondence to NSNs which allows the DLA and defense contractors find what they need fast and avoid long delays in supply. In addition to a wide range of available items, Mueller provides the necessary packing which most contracts require, as well as offer product inspection at the point of origin if necessary. This has allowed the DLA and defense contractors to buy from Mueller worry-free for years and will continue to enjoy these benefits in the future.
At times, the DLA, direct branches of the military, as well as government contractors require custom built cables and assemblies. In most cases Mueller has been able to supply the right solution. Whether the requirement is for grounding, or unique cable assemblies, Mueller provides the flexibility to react quickly thus providing an expedient solution to the military and defense contractors. If there is a custom need to fill for grounding or cable assemblies, Mueller can fill the requirement.