Mueller has manufactured high-quality grounding and maintenance products for the utility and power generation industry since its origin more than 100 years ago. Public utilities, municipalities and cooperatives have relied on Mueller's experience for decades. Our knowledge of these critical components and quality requirements is key to our customer's success and to keep the power on. Mueller has supplied tens of thousands of clips, test & measurement products and grounding assemblies to both public and private operators North America and Europe.
Lineman have been carrying heavy-weight grounding equipment for years, many times lifting equipment over their heads to place on power lines for safe maintenance.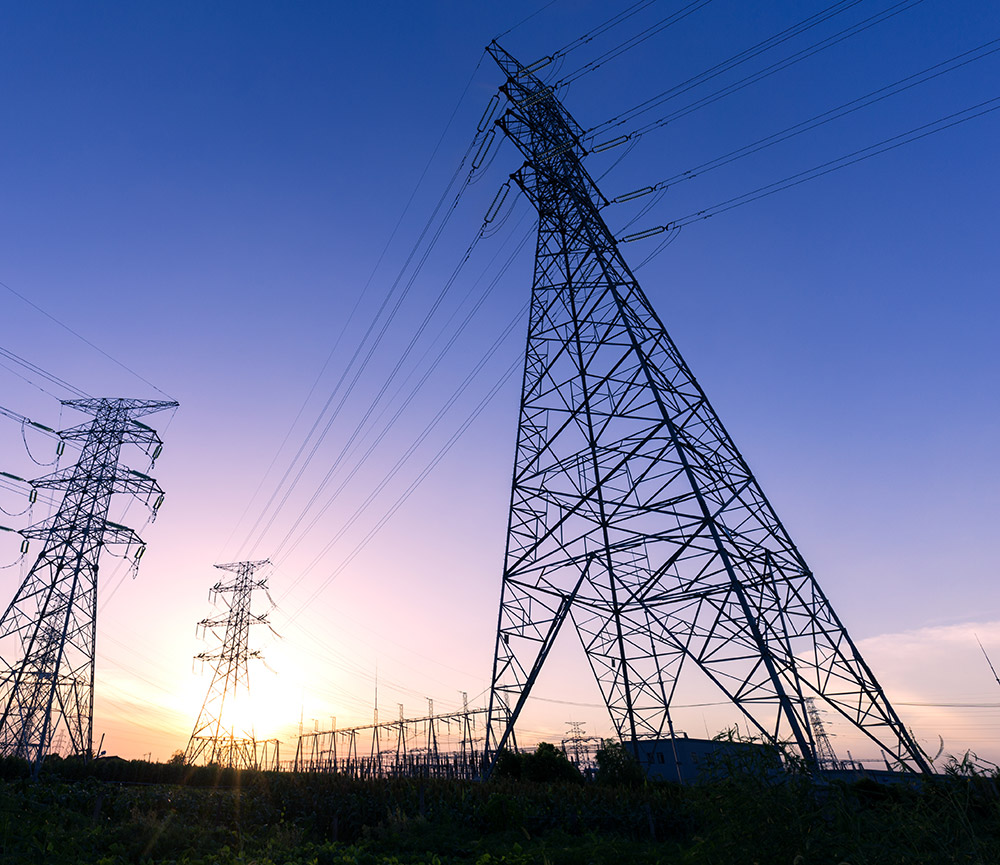 Mueller offers ASTM-F2259-certified and tested light-weight utility grounding assemblies with "C"-type clamps that have smooth jaws and eye screws. These cables offer a light-weight solution while providing the grounding required for safe work on de-energized lines. These light-weight assemblies come in 6, 10 or 15 foot lengths but custom lengths are available as well.
With substations every four square miles, having long-lasting equipment is critical; especially for maintenance as well as relay and transformer testing. For years Mueller has been providing 10-AWG test leads and accessories to test utility test equipment for manufacturers and engineers. These leads are manufactured for long-lasting durability with high-stranded tinned wire and silicone insulation with 9-leaf bananas built to provide solid connections with equipment and accessories, allowing technicians to complete their work without worrying about test leads pulling apart.
Mueller also has a wide range of test & measurement tools for all types of generating stations including nuclear, coal, gas or hydro. Every generating station requires testing to be completed and Mueller has been outfitting generating plants for years. With our UL-Listed, fully-shrouded test leads or leads with retractable shrouds, Mueller has everything you need for substation maintenance including the right accessories such as plungers, probes, grabbers, connectors and alligators clips. There is no need to look anywhere else.