Mueller Electric specializes in the custom manufacture of grounding clips and assemblies specific to the automated electrostatic paint industry. We have extensive knowledge about the necessary grounding specifications, and demands of the industry allowing us to rise to meet its specific challenges. We take pride in our quality of work and our excellent reputation at providing paint grounding solutions worldwide facilitating safety in paint lines while enhancing paint quality.
Our custom-built products for the automated electrostatic paint industry include clips with flat jaws with dimples, flat jaws no dimple, specific jaws designed to fit specific applications, clips with tapered handles to reduce back end paint buildup all of which provide great connections to the substrate while extending the life of the clips.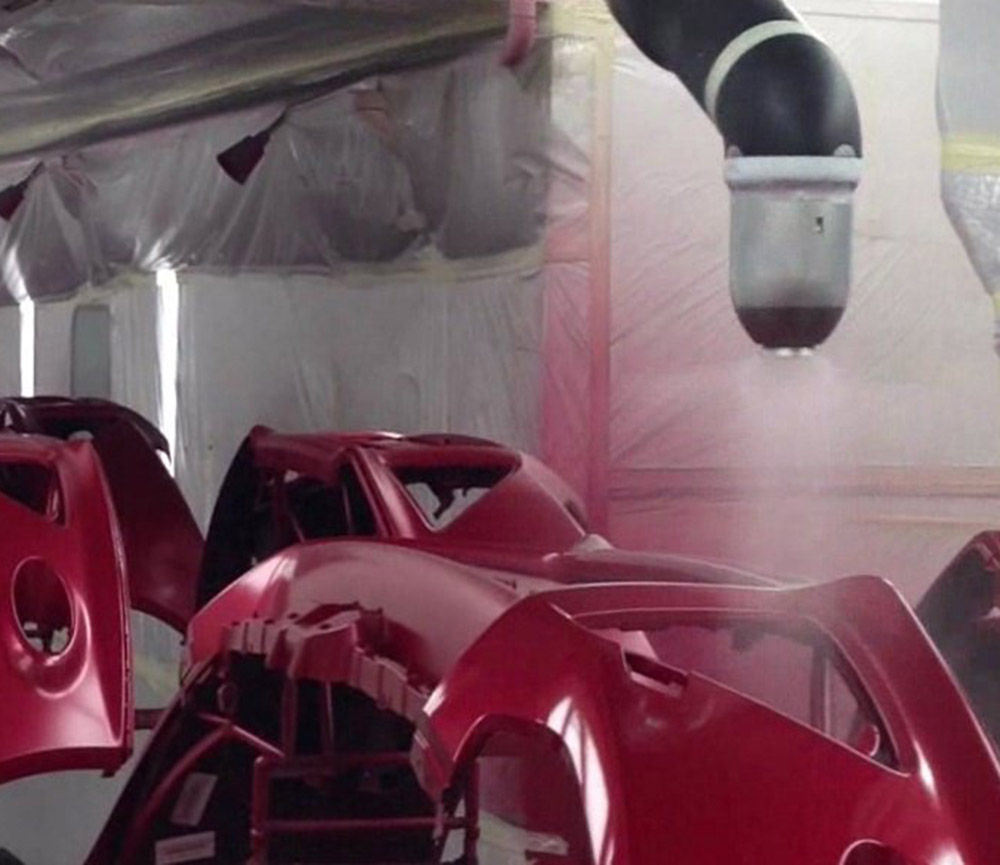 All easy to use paint ground assemblies of all lengths and clip configurations are custom built to fit each and every paint carrier to provide solid grounds from substrate to the carrier track. Our assemblies are cost effective and provide the paint line operator the option of simply replacing dirty assemblies without the worry of cleaning enhancing ease of use and facilitating safety compliance.
Custom paint grounding innovation continues with our new Hand Held Ground Check device which provides a very easy to use "go – no go" signal based on your desired threshold. This device offers custom length ground wires and blunt probe tip designed not to scar your substrate while ground levels are checked. This device can offer measurement levels at high ends (above 1M?) or below 300?s. It is perfect for any paint application where grounding is required.
Mueller Electric has been contacted by several paint managers inquiring about improving grounding on their paint line. With site observations, we have been able to provide solutions for testing which allows the paint manager to test several theories and settle on the best possible grounding option for the paint line. We work side by side with the paint line managers on the paint line itself and this has resulted in a multitude of tested and adopted solutions.