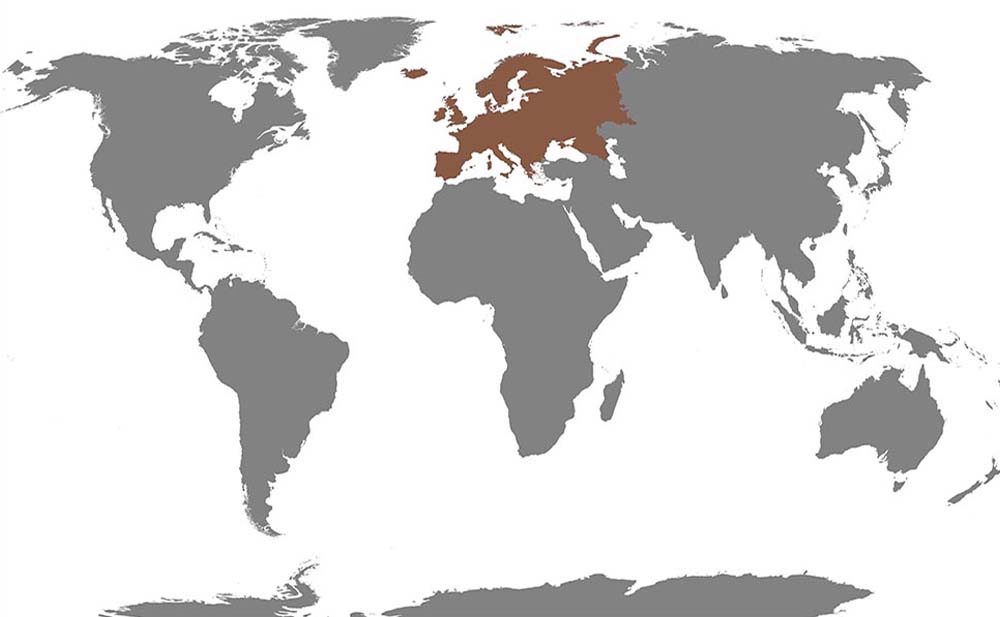 Mueller Electric-Europe
Unit 9, Castle Park Industrial Estate, Queens Drive
Nottingham NG2 1AH, United Kingdom
EuropeSales@muellerelectric.com
Phone: +44 (0) 1159 933300
Fax: +44 (0) 1159 933301
WHO WE ARE
Mueller Electric is a global supplier of quality electric and electronic components in business since 1908.
A BRIEF HISTORY
Mueller Electric originated in the United States in 1908 with Ralph S. Mueller, an American electrical engineer who founded the company and was the inventor of the crocodile clip. The company quickly grew as the need for crocodile clips became apparent and could be used for a multitude of purposes. Originally created to establish electrical connection, crocodile clips are also utilized to test electrical current, create circuits, bind two parts together or hold items in place. (You have used crocodile clips at one point or another, perhaps without even realising it. If you've ever had to put jumper cables on your car or have worn a bib at the dentist's office, crocodile clips were involved).
Mueller Electric has a rich and interesting history as a company. As a pioneer of the times, Ralph Mueller employed 48 women before and during the World War II years who assembled clips and, as a team, produced approximately 85,000 clips per day. During the same World War era, Ralph Mueller developed strong ties with every branch of the military by providing clips for a host of reasons. Battleships needed large, duplicate orders of clips when being built—the first order was used in the actual building of the ship and the second was kept for stock for emergency purposes to repair damage to electrical circuits incurred during battle or to degauss the ships to defeat magnetic mines.
In addition to repairs and war tactics, Mueller Electric supplied an additional 1,220,000 clips to the navy for safety purposes. These clips were used to attach red-lensed flashlights to every lifejacket on every naval ship so that crew members could use the light for rescue purposes if they couldn't be found. Nearly all of the 41,000,000 clips produced by Mueller Electric between 1941-1945 were sent to the armed forces for these reasons.
Since then Mueller Electric has branched out to manufacture a variety of clips and other electric and electronic components to just about any industry imaginable. Today Mueller Electric carries the largest selection of crocodile clips in the world. The company is now a worldwide supplier of quality electronic parts with a location here in Nottingham in the United Kingdom and another in Shanghai, China.
WHAT WE OFFER
Mueller Electric has grown to include a wide variety of product offerings:
Crocodile clips
Test leads
Connectors
Grounding cables
Instrumentation cables
Wire / bulk cable
Accessories
THE INDUSTRIES WE SERVE
Mueller Electric products are used in just about every industry, including the following:
Automotive
Aerospace
Transportation
Military & Defence
Test & Measurement
Substation Maintenance
Factory Automation
Telecommunication
Data Communication
Computer Peripherals
Medical Devices
Underground Sensing
THE MUELLER LEGACY
Ever since Ralph Mueller invented the crocodile clip in 1908, the Mueller name has been synonymous with quality, durability and reliability. More than a century later, Mueller's focus remains fixed on manufacturing superior OEM and custom-made electric and electronic components with value-added benefits. Our company is proud to offer you the best in the industry.
CUSTOM ORDERS Mueller Electric specialises in custom cable assemblies and understands that unique circumstances call for different needs. A "one-size" solution mentality does not fit every case. Whether you are looking for a specially-designed test lead, connector, cable--or anything that attaches to a cable--Mueller Electric can create just the solution for your specific application. With in-house engineering, production capabilities and rigorous testing methods, Mueller Electric can create and build custom cable assemblies on-site according to industry specifications such as UL listings or certifications.
Feel free to contact Mueller Electric at +44 (0) 1159 933300 or email EuropeSales@muellerelectric.com and one of our knowledgeable staff members would be happy to discuss what Mueller Electric can do for you.
WHERE CAN YOU BUY MUELLER ELECTRIC PRODUCTS?
Click here to find which distributors near you carry Mueller Electric products!