Adopting a golden standard can be vital to developing a system that provides long-term value to your business model, and all operational businesses depend on applications to assist in carrying out their daily business functions; depending on the industry you operate in, SMA connectors may be just the component you have been looking for to further simplify the applications your business utilizes.
You may know the subminiature type-A (SMA) as the "RF connector" which maintains the signal on your smartphone and Wi-Fi equipment, but do you know about other SMA capabilities that have long helped industries drive day-to-day operations? What the scaled-down adapter lacks in size (a positive) it vastly makes up for in its back-end specs (also a positive).
The SMA was developed to have the same qualities as the renowned "F connector", which is used for most coaxial cables, only compact so that it could be more useful in applications where the F connector was deemed too large.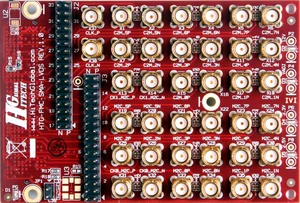 A typical assumption could be made that there is a negative correlation between smaller size and performance, however that is not entirely the case with this subminiature RF adapter due to its ability to offer optimized performance from DC to 18GHz at an industry standard impedance of 50-ohms. It's screw-type coupling mechanism also supports a strong and durable connection with minimized reflection and limited attenuation making it a preferred choice for engineers in many fields, especially in industries specializing in microwave data transmission.
Adopting Engineers house the miniature connectors in much more than microwave systems and, as mentioned earlier, SMA connectors are used in wireless and cellular applications such as base stations, satellite communications, and antennas, however; due to their optimized capabilities you will also find these connectors are also commonly used in the medical, military, material processing, sensing and inspection industries, just to name a few, and in applications where maintaining high-volume processing is vital. While these industries share the need for connectors to help power their applications, one of the common obstacles is the large variation in fiber sizes used from one application to another. That is where the multitude of compatible accessories available for the SMA make it one of the most versatile connectors on the market.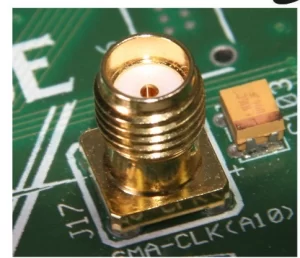 Mueller Electric's SMAs are gold-plated and provide increased durability, exceptional heat resistance, and better electrical conductivity than their nickel-plated counterparts. On top of that, gold-plating is known to provide extended protection against corrosion, allowing for better connections and optimal performance over longer periods of time. Best of all, a wide range of these typically hard-to-find connectors are available through our distributors.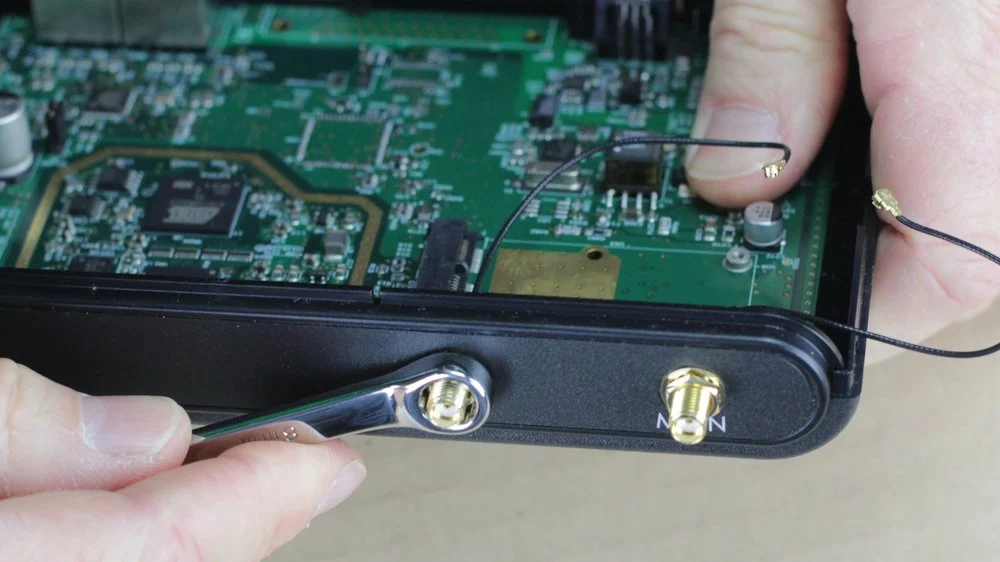 Whether you require an SMA for a standard solution or custom project, we are confident you will find the variation most suitable for your technical needs here at Mueller Electric. No matter what the project, Mueller Electric provides you with the best selection of the connectors, cables, and components needed to complete it. Feel free to contact us here or give us a call at 800.955.2629 to discuss what we can do for you.